Our Core Values
Integrity and Attention to Quality
Our Mission
To Infuse the World with the Healing Light and Love from the Earth;
Unearthed after thousands of years, crystals contain immense beauty and wisdom which they are now ready to share with us.

Throughout our entire selection process, our emphasis is on maintaining the high quality and clean, pure energy of each of our crystals.

Starting from the mines around the world, to the factories that polish and prepare each piece, to the Gem Identification Centres that examine our goods, to the purification and cleansing that takes place before each piece is presented in the store, we have strict guidelines in place to ensure the final stones that go home with you are infused with love and are ready to begin their journey with you.

We have experienced practitioners in the store who can guide you in choosing a customized set of stones for your personal needs and for cleaning and brightening your aura. We can teach you to feel the energies of the stones and to connect with them on a deeper level. Through a blessing, our teacher will awaken the stones so that they are connected with the Universal source of energy and are prepared to work with you towards your Highest Good. Our goal is to assist you in your discovery of the magnificent world contained within the crystals so that you too will be able to realize your full potential.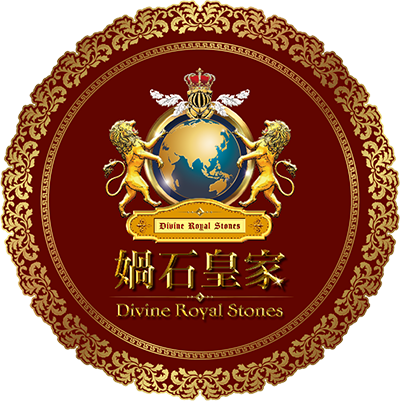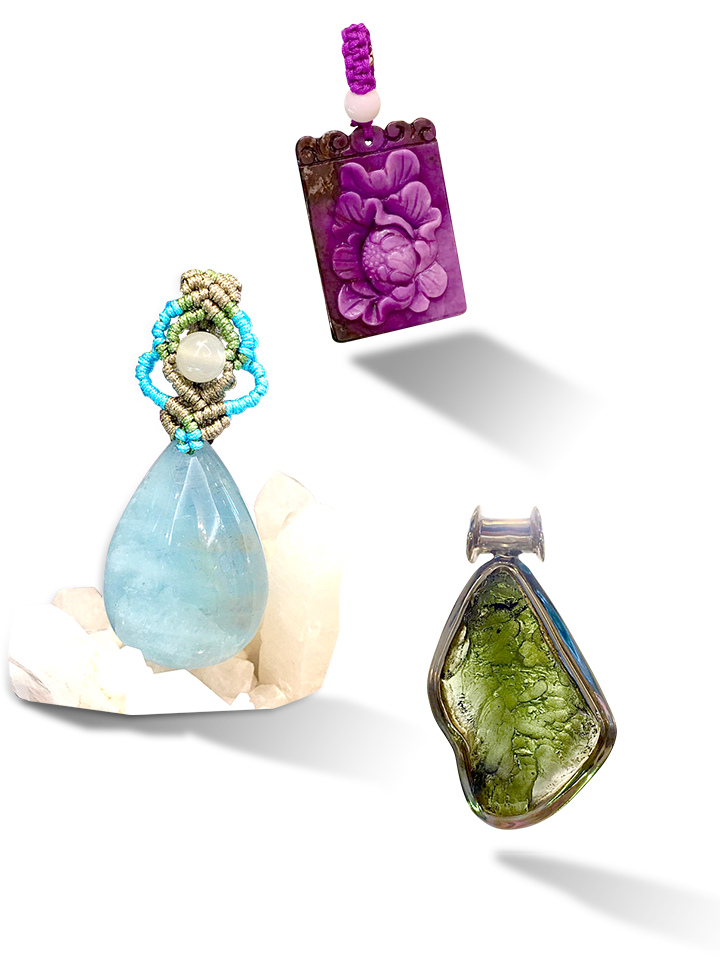 Words from our Teacher-Chia Chia Ou Yang
Without realizing it, over 15 years have passed since my journey with crystals first started. I first discovered the power of the stones when a tumor grew on my beloved dog. As resourceful as I was in bringing him to see different vets and trying all kinds of remedies, my efforts were in vain. It was at this time, just before all my hope faded, that my inner ability was forced out when I constructed a crystal grid, and found that it greatly alleviated his condition.
​
The heavens sent me my dog, so that through my unconditional love for him, I was able to deeply move the crystals and strengthen my connection with them. This connection is the base from which I can awaken and activate the stones so that they can start their work with us and accomplish their mission.
​
I am a psychic with a duty assigned to me; I have been sent from Canada to Asia to help the people here. If everyone, through the stones, can feel their guidance and access their inner peace and light, our entire society will begin to reflect this positivity and we can change the world!
​
In order for all our clients to best learn and experience the magic of the stones, we have selected two unique locations with a clean and vibrant energy. Likewise, this helps maintain the energetic purity of our stones. ​
We do not mind spending hours on educating; Our focus is on unleashing your inner potential and guiding you to personally feel and discover the stones themselves. ​
We hope you understand our sincerity and passion, and can use this to your advantage for your own advancement. Here's to your spiritual success!